What Sort of Monkey Business Does Treasure Skyland Offer?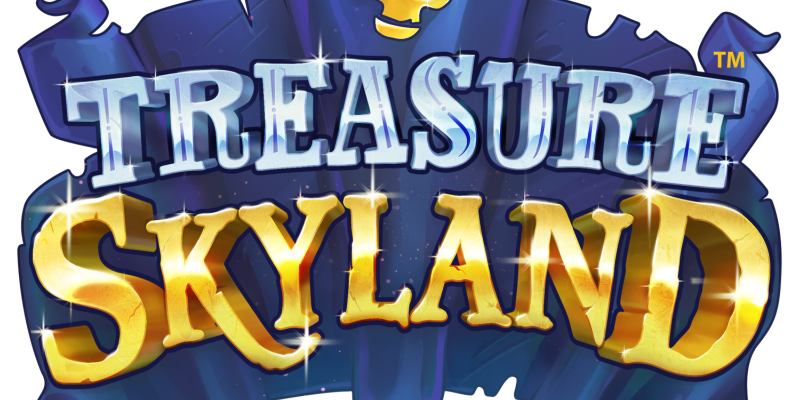 Source: Microgaming
First published in 1882, Robert Louis Stevenson's epic tale of pirates, treasure and the high seas has been reimagined numerous ways since then with many film adaptations, notably including the Muppets, of course. However, few have taken the concept of buried treasure chests and buccaneering to the heights that Treasure Skyland has. This is one of those online slots that seems so wacky at first but actually plays very enjoyably after a few spins. In the game, you will not so much be sailing the seven seas in search of adventure and reward as flying through the sky. What's more, the pirate characters in the game are monkeys. Yes, the latest game from Just For The Win Studios really has flying monkey pirates as its mainstay! Read on to discover why many people think it is one of the best online slots around.
Fun Game Features
The team at Just For The Win was not monkeying around when they developed Treasure Skyland on behalf of the highly respected software developers, Microgaming. In fact, the laid-back design concept of this cheeky slot belies the fact that it has plenty of in-game features to keep you entertained. First of all, there is a fairly conventional five by three game layout so anyone who is not that familiar with online slots will get to know how to use the ropes, if you will forgive the nautical terminology. Indeed, Treasure Skyland provides you with 20 different ways of winning thanks to its numerous paylines which means you will soon up anchor and chart your way to a few wins. (Okay, we'll drop the sailing puns for now!)
Suited to both desktop computers and mobile devices, players will soon notice that there is a reasonably good chance of opening up one of the game's pirate-based features. If you see the helm of your pirate ship landing on a win line, for example, then you will gain access to the Feature Reel part of the game. Furthermore, multipliers can be obtained by getting a x2, a x3 or a x4 symbol to appear on the Feature Reel. This means that all of your winning combinations are multiplied by the corresponding amount. Then there is the Symbol Upgrade feature which means all of your win lines are pushed forwards up the game's pay table. In effect, this means winning more than you otherwise would have done. Like the game's multipliers, this is triggered by getting the right symbol on the Feature Reel. Additionally, if the Feature Reel winds up with a Symbol-to-Wild, then you can expect at least one wild symbol to appear, helping you to complete even more winning lines!
If that is not enough for even the most experienced of online slot players, then Treasure Skyland offers even more. There is a Win Extend feature, for example, that allows you to obtain extra wild symbols that extend your win lines. Finally, the Pick Bonus feature works like an entirely new sub-game. In this, you will see some strange floating islands each with the monkey pirates' favourite food, bananas, growing on them. If triggered, you will be awarded five islands to pick and see what sort of treasure awaits beneath them. As you progress with your picks, so you will take further steps on the game's prize map. As you go further, so you will get ever closer to the game's final prize!
Treasure Skyland Game Review Summary
Overall, Treasure Skyland is a seriously exciting game for most players to enjoy. Whether you like online slots with a good return to player ratio (this one is well over 96 per cent) or some cute and – some would say adorable – cartoon-style characters, this game is likely to appeal. Of course, the design of the game is just as important as its concept and this online slot certainly delivers on both counts. The animation of the reels as well as the floating islands and prize map is all very smooth and professionally produced. In fact, everything works satisfyingly well whether you are using a mobile device to play or not.
It is worth bearing in mind that this slot has a high level of volatility but this is only part of its attraction to many people, of course. Okay, the monkeys in Treasure Skyland may only think that bananas are worth searching for but most people who play it will find it much more rewarding than that! Why not try it out and see how you fare?