Your Guide to the New Online Pokie: Super Showball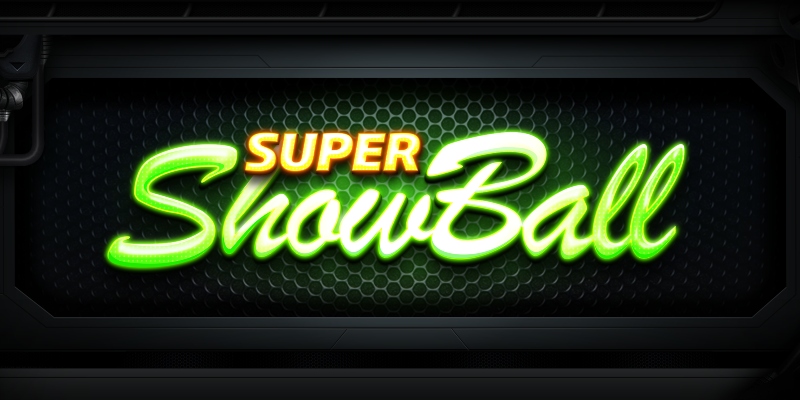 Source: MicrogamingIf you enjoy playing entertaining online pokies and are looking for something a little bit different, then Super Showball may well be the game you have been looking for. True, there have been some superb online slots that NZ players have been able to try their luck within recent months, such as the fantastic Arthur's Gold or the superhero-themed Diamond Force, to name but two. That said, Super Showball is one of those pokies online that offers something of a break from the norm in slot games. Why? Read on to find out.
Innovative Design
The main reason that Super Showball is among the best online pokies for real money around today is because the design is so original. Firstly, it is based on the video bingo games that are incredibly popular in Brazil and other parts of South and Central America. It is very much a pokie casino players will be able to get on board with no matter where they live, but it has clearly been designed by Neko Games for an audience where bingo is so popular. Super Showball retains many of the elements that are essential to these bingo games, such as the silver machine design and the 30-ball gameplay. Nevertheless, although these design references have been included for thematic reasons, Super Showball is still very much a game for online pokie players. In other words, you don't need to have even heard of these popular South American games – let alone have played them – to enjoy this fascinatingly original title.
Super Showball – Gameplay and Features
The first thing to say about this game is that it is designed for all sorts of devices, as you would expect of any Microgaming title. You can play it just as easily on a smartphone with a small screen as you could on a desktop. The game offers 19 different winning combinations so there are plenty of opportunities to gain a prize. With Super Showball, you can obtain up to four different tickets per turn. Each one you choose to play will display 15 numbers of differing values.
The next thing to take into account is that there is a virtual ball container that holds 60 numbered bingo balls. At the start of a turn, 30 of these are drawn from the container at random. This is the equivalent of multiple reels spinning in a conventional slot game because you never know what the result will be. In Super Showball, you don't need to match all of your tickets' numbers with the drawn balls to claim a prize – you just need to get a winning combination of them. Not all of these draws will result in a winning combination. However, all is not lost because the game also provides extra balls under the right conditions which could mean you win up to eight times your stake.
Even more interesting from the point of view of innovative gameplay is the opportunity to purchase extra balls. In fact, players can obtain up to eleven more balls by doing this before the turn comes to an end. For extra fun, the game also offers free balls. These are like extra balls but you don't have to pay for them. Up to five free balls may be awarded per turn, again at random.
Finally, there are two other great features to look out for with Super Showball. The first is a Mystery Prize feature which means one of four awards will be made. For example, a copper prize will result in you obtaining ten times your stake while a diamond one will pay out at 1,000 times your initial outlay. The second one is a Jackpot feature. To claim the top prize of 4,000 times your stake, you need to be playing with all four tickets at the same time. If one of them is completely filled on the initial draw of 30 balls you can claim the top prize!
Super Showball – Summing Up
Like many of the best online pokies, Super Showball is easy to pick up yet highly original. It offers a medium to high volatility for some big prize opportunities and its payout ratio is very respectable, standing at well over 94 per cent. Ultimately, the fact that it doesn't rely on spinning reels will be what many players enjoy about its novel design.