Casino Games: Roulette 101
When it comes to games of chance, Roulette has a certain appeal that many casino card games do not. Once the wheel is spinning and the ball has been released, gravity is in the driver's seat. It offers a sense of fairness and also excitement that few other games can match. Whether playing in a land-based or online casino, Roulette can seem imposing, but it's really not as complicated as it looks. We've put together a little guide for those who've always wanted to take part but weren't sure where to begin.
A brief history of the game
The Roulette wheel was originally invented by a 17th century French physicist by the name of Blaise Pascal. Pascal had been trying to invent a perpetual motion machine at the time. He was unsuccessful in creating his machine but unwittingly invented one of the greatest casino games of all time. Pascal repurposed his invention so it could be introduced into French gambling houses.
Roulette would see a huge surge of popularity during the 19th century. This was thanks to Louis and Francois Blanc. This pair of industrious brothers changed the game of Roulette by removing the double zero pocket from the wheel. This effectively lowered the house's chances and made the odds of winning better for players. Gambling was however outlawed in France during the 19th century. The brothers decided to take their new version of Roulette to Germany where it exploded in popularity. This version of the game is known as European Roulette. The pair would eventually bring their game back to France and open their own casinos in both France and Monaco.
Roulette also arrived in America during the 19th century after being brought over by European's moving to the new continent. The double zero would be added back in. European Roulette morphed into what's known as American Roulette.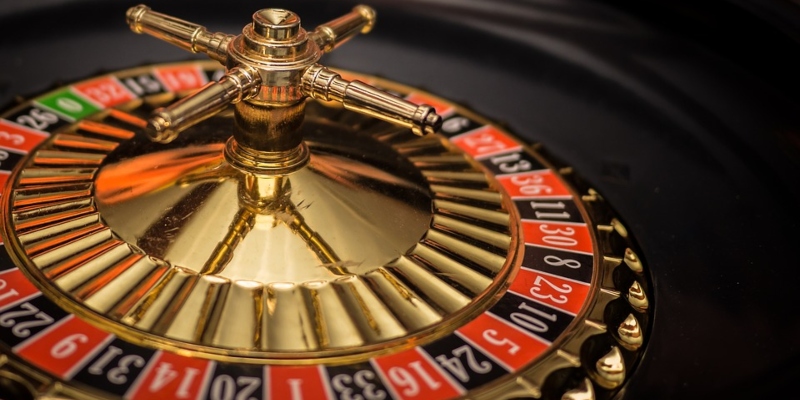 How the game is played
Though there exist three versions of Roulette - European, American and French - they are all played in virtually the same way. A Roulette table consists of the spinning Roulette wheel and the betting mat. European and French Roulette wheels consist of 37 divisions or pockets from 0 to 37. American Roulette has 38 pockets because the wheel features both zero and double zero. All these numbers also appear on the betting mat in sets of columns and rows.
A table is always attended to by a dealer and anywhere between 1 to 8 players. At the beginning of each round players must place bets on the number or numbers they expect will come up on the next spin. Chips can be placed directly on single numbers for lower odds with higher payouts, or can be split up to cover multiple numbers for better odds that pay less. These are known as inside bets.
Players may also place outside bets which have much higher odds and lower payouts. Some outside bets also allow players special rules that effectively act as insurance, giving them a chance to receive their bets back partially or in full. For instance, betting on zero in European Roulette will allow a player to use the "imprison" rule in the case of a zero landing. The imprison rule allows a player to either receive 50% of their bet back or leave their bet on the table for a chance to receive 100% back on a successful spin. However these rules change between versions of the game and also change from casino to casino.
Once enough bets have been placed the dealer will spin the Roulette wheel in one direction and spin a small Roulette ball into the wheel in another. Players may continue to make bets during this time until the dealer calls out "No more bets". Eventually the wheel will stop spinning and the ball will come to rest in one of the numbered pockets. The players are then paid out based on who correctly guessed the final position of the ball. All incorrect bets are kept by the house.
Taking a spin
Players who would like to try their hand at Roulette can find it online at Ruby Fortune along with many other online casino games.