Power Up With Diamond Force – New Game Review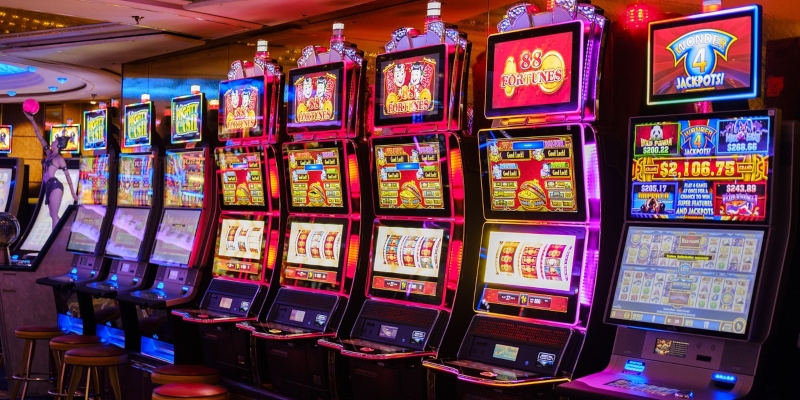 Source: Pixabay
As any fan of online pokies will know, there is a balance to strike between gameplay and overall design with just about every casino game going. This is certainly the case with slot games that want to make a big splash with the public but also continue to provide lots of ongoing entertainment.
Thankfully, the latest offering from Microgaming, released on April 14th, manages to get this balance just right with plenty to keep you coming back after an initial good first impression. The game was developed by Crazy Tooth Studio, the people behind Empress of the Golden Garden, Celestial Towers of Gold and the Incredible Balloon Machine, to name just a few. In their most recent title, Diamond Force, players are accompanied by four superheroes who will team up to offer all of their most valuable powers when the game's features come into play.
Diamond Force is not just a game that comic book fans will get into, however. It has something that just about every player will respond to, whether or not they have much experience with playing pokies online. Read on to find out more about this exciting new game.
The Look and Feel of Diamond Force
Firstly, Diamond Force looks like a classy game from the outset. It may not feature any big-name superheroes, such as Wonder Woman or the Hulk, but its characters look like they would be right at home in one of the big movie series of the Marvel or DC universes. The four heroes have been given their own colour and personality traits which represent their special abilities. The other symbols, however, are entirely conventional for an online pokie and the game designers have chosen the usual playing card ones so that maximum focus goes onto the characters themselves.
You can expect different rewards for each of the characters. For instance, the blue superhero acts as a five times multiplier under the right conditions. When one of their special abilities comes to the fore, you will see some great animation, too. This works very well against the game's impressively produced soundtrack, as well. It sounds like something you might hear in a genuine big-budget action movie!
Gameplay
The first thing to say about Diamond Force as a playable online pokie is that it offers over a thousand chances of winning on every spin. In fact, there are 1,024 winning ways in its paytable. Players can enjoy the highest winning one to be found automatically for them across the pokie's five reels so there is no need to think that so many winning ways make the game unnecessarily complex.
That said, the game's main feature – the Team-Up feature – is a little unusual. If you land any combination of either three or four Full Stacks, then you will trigger Diamond Force's Team-Up feature. Because each of the heroes' symbols is three rows high, this is not uncommon. Doing so will then mean you see a new set of reels. The number of reels you get on your screen will rely upon the number of stacks you had when you triggered the feature, so a set of three heroes – whether they are the same character or not – will open up a sub-game with, for example, three reels
What's important about the sub-game feature is that you can expect many more credit awards and multipliers than you do in the main game, thereby augmenting your chances a great deal. Multipliers can double your prize, treble it or even award you five times the amount you would have otherwise received. When playing in the feature game, all of your winning credit values are added to give you a prize and, of course, this total is boosted by any multipliers you also obtain. Multiple multipliers work together, too. So, if you are lucky enough to get a x5 as well as a x2 multiplier, then you will achieve x10 your original prize value!
Diamond Force – Key Facts
This is a high volatility Microgaming slot offering you a chance to win over 13,000 times your initial stake. It has a return to player rating of 96.53 per cent and an overall hit frequency that is about one third. The superhero theme is a good idea especially as the abilities they offer all act in the player's favour. That said, you don't need to be a devoted fan of anything remotely superhero-like to enjoy the features and bonus spins on offer in this exciting game.