Who Was Player X in Molly's Game Really?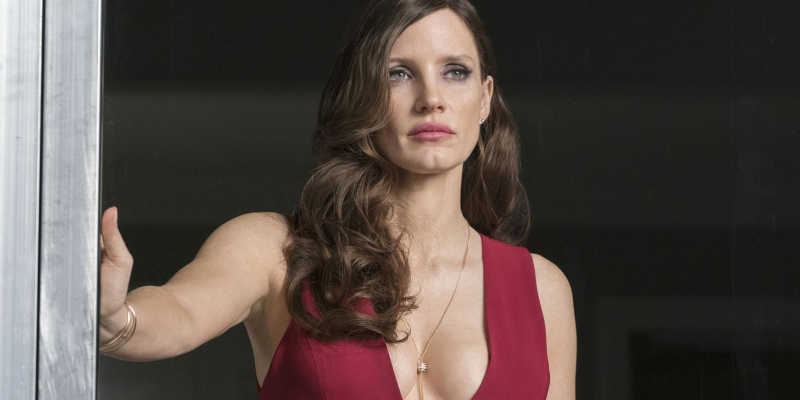 Source: file1.telestar.fr - SNDAnyone who likes a casino experience from home may enjoy games like online roulette but some players only get a thrill from beating others with cards. In particular, video poker mobile games allow players the chance to interact with one another rather than always playing against the house as you might do with online blackjack or craps, for example. For some, that means a more immersive experience like those the characters in the 2017 Hollywood movie Molly's Game, go through. Written and directed by Aaron Sorkin, Molly's Game is a true-life story of the Olympic standard American skier, Molly Bloom. Not only does it deal with her career shift from a sportswoman to an underground poker empress, but it also dramatises the FBI investigation into her activities.
Fascinatingly, the true-life events depicted in Molly's Game often feature celebrities – the sort of rich and famous people who were attracted to her world. This has led many people to speculate about the true identity of the characters portrayed in the film, especially the enigmatic Player X. Read on to find out more about the facts behind the dramatised events of Molly's Game and what we know now compared to when the film had its premiere at the Toronto International Film Festival in September 2017.
What Is True in Molly's Game?
Which Characters Are Real in Molly's Game?
Who Was Player X Inspired By?
The Playing Styles of the Stars
What Is True in Molly's Game?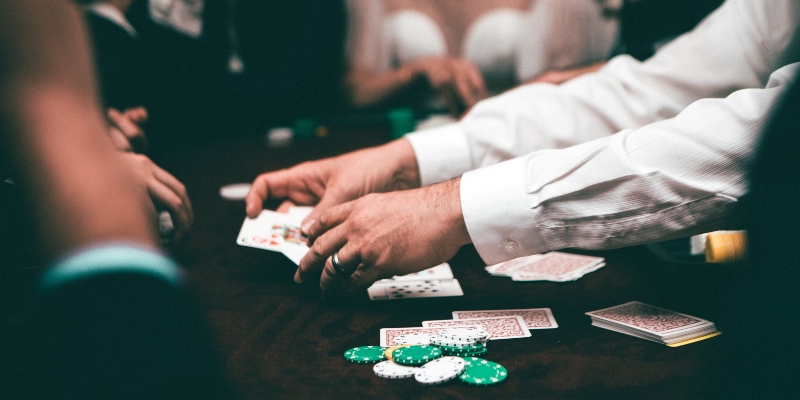 Source: pexels.com - Javon SwabyThere is always a little room for manoeuvre in a movie that is based upon real events. This is especially the case when the screenplay has been adapted from one person's recollections. This is certainly the case with Molly's Game because Sorkin used Molly Bloom's own book about the poker group she was running as his inspiration for the film's plot. Although the main aspects of the action in Molly's Game are unquestionably true, some of it is made up and some of it is only partially true depending on your point of view.
For example, a number of the people who were involved in Bloom's underground poker school have claimed that Bloom took much less of a high-profile role in the story than the film would have you believe. Perhaps this is sour grapes or perhaps Bloom – unwittingly or otherwise – has built-up her role as a high stakes enabler to the rich and famous. Certainly, it is true that she was an international class skier, so she undoubtedly knows what it is like to compete at the highest level and to project herself.
One card player who now works as a TV producer has gone on the record to say that Bloom's role is exaggerated in the film. Houston Curtis came out with a book which tried to blow the lid off Bloom's recollection of events but some have questioned the veracity of his version of the story. His detractors claim anything from sensationalism to downright lying and cheating. Perhaps the definitive version of events will never come into the public domain?
If so, then what can we say about Molly's Game that is certain? Well, Bloom was arrested for running an illegal gambling house in New York after years of at least being involved with a network of underground players in the West Coast. That is a matter of public record. What many people have speculated about is the identity of some of the movie's colourful characters, however.
Which Characters Are Real in Molly's Game?
To being with, Jessica Chastain – who plays the lead in Molly's Game – is portraying a real-life person in the form of Molly Bloom. How far her performance represents the true person and how much the script lends itself to a more intense version of the individual is, of course, a matter of personal opinion. Bloom herself has said little on the subject. However, a key character in the screenplay – Charlie Jaffey, played memorably by Idris Elba – has little basis in reality. Sure, Bloom had a lawyer named Jim Walden who probably did some of the things Jaffey does in the film. Nevertheless, keeping the character fictional was a wise move by Sorkin since Walden may well have sued if the movie had depicted him in a compromising light.
Kevin Costner, best known for his performances in Robin Hood, Prince of Thieves and Dances With Wolves, plays Bloom's father in Molly's Game. His characterisation is real although there is little controversy associated with his part in the story. Jeremy Strong's character, on the other hand, is involved with some of the more high stakes aspects of the screenplay. His character is called Dean Keith in the film which is a fiction. Many people now believe that Darin Feinstein, a co-owner of the infamous Hollywood nightclub, The Viper Room, is the true-life version of Keith. Certainly, the film's location for much of the poker action is in a club named The Cobra Lounge which barely tries to conceal its allusion to the actual nightclub, located on Sunset Strip in West Hollywood.
That leaves us with perhaps the most intriguing character in the whole movie, the mysterious Player X. Not only does his anonymity in the film lend itself to questions but the identity of the real-life version of Player X has itself been subject to controversy.
Who Was Player X Inspired By?
Source: blog.comic-con-paris.com - Comic Con Paris Although the character of Player X is fictional, Michael Cera's performance gives clues as to who might be the famous person being depicted in the film. Some have suggested that it might be Leonardo DiCaprio while others have pointed out similarities with Ben Affleck. The actor – who has won Oscars for Best Picture in 2013 and Best Original Screenplay in 1998 – may be more of an outside chance but he has certainly been 'outed' by the US media as a player who attended some of Bloom's events.
Other actors who might be Player X include the former child star Macaulay Culkin and Matt Damon, Affleck's writing partner for the hugely successful Good Will Hunting. Some have also suggested that the former baseball star Alex Rodriguez, known to have taken part in some of the poker events Bloom staged, as the true identity of Player X.
Undoubtedly, when Bloom wrote her book, she chose to keep the identity of Player X under her hat. That said, the majority of celebrity watchers in America think that Tobey Maguire is the most likely candidate. After all, Maguire was among a group of individuals who faced a lawsuit in 2011 following the poker losses of a hedge fund manager who – it turned out – was playing with other people's money. Furthermore, Maguire is mentioned – albeit in passing – in Bloom's original writing. She claims that the former Spider-Man actor tipped her US$1,000 on one occasion without mentioning whether or not he is really Player X.
Perhaps most tellingly of all, however, is a line in the film. Sorkin gives one character a line that mentions Player X has portrayed a superhero in a movie. That could mean that Affleck might be a candidate, of course. Famously, DiCaprio has never played a superhero but maybe the line is meant to throw us off the scent? Overall, the consensus of opinion is that Maguire was the main inspiration for Sorkin's version of Player X but there are elements of Affleck and DiCaprio thrown in for good measure.
The Playing Styles of the Stars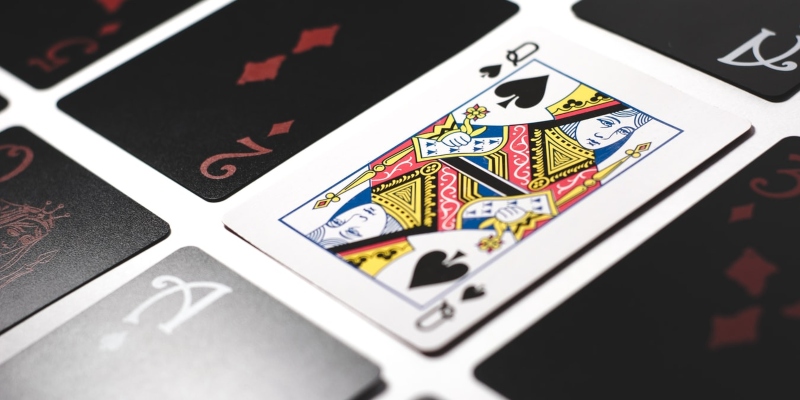 Source: unsplash.com - Esteban LopezWithout telling us definitively who Player X is, Bloom has since gone on the record to talk about Maguire as a poker player. She has claimed that it was Maguire who encouraged DiCaprio to get other big-name celebrities involved with the poker events Bloom was running and that his star appeal would often lead to players upping the stakes. According to her interviews, Culkin was less like the cool Player X as he could get upset when losing but become almost overjoyed following a winning hand.
Bloom has also mentioned Affleck's playing style, too. According to her, the Daredevil actor would be very sociable when playing poker, drinking and joking as the cards were dealt. She has said that Affleck was quite an aggressive player who would back his hand up with large sums of money when he thought it was right to do so. Of DiCaprio, she says that the A-lister had a strange playing style which would involve him cutting out distractions by listening to music on headphones. So regardless of who Player X really is, there is one thing we can learn from Molly's Game – even the rich and famous are as idiosyncratic playing poker as the rest of us are!