A Guide To The Best Mobile Slots, Browser Based!
Source: Ruby Fortune
If you've ever played slots from your smartphone or tablet, you'll probably know that the best mobile casinos have all designed mobile-compatible apps for their players. These apps are easy to download, sign into and play, making them a popular choice for players who want their gaming on the go. But what happens if you have limited space on your smartphone, or you want an instant solution that doesn't require any apps or downloads? If this is the question on your mind, mobile browser slots might be for you. When you play mobile browser slots, you won't need to download any software or apps before you play. While playing this way is slightly trickier than playing with a mobile casino app, you'll have it mastered in no time when you use our Ruby Fortune guide to mobile browser slots!
Find a mobile casino that offers mobile browser slots
It's good to bear in mind that not all mobile casinos offer a browser option as well. However, all of the best online casinos like us here at Ruby Fortune offer Flash and HTML5 versions of our popular mobile slots for you. Smartphones like those powered by iOS and Android software can easily read these game formats, which means that you can enjoy a smooth and compatible gaming experience without having to download your casino's mobile app.
All you need to do is launch the web browser on your smartphone or tablet, enter in the web address of your mobile casino site into the search bar, and enter to visit the website.
Sign in and select your mobile browser slot game
Now that you're on your casino's page, you will need to log in to your casino account. If you haven't yet registered an account, you can also do so directly from your browser. To make a real money deposit, select the casino's Banking tab and all of their mobile banking options will load directly into your browser.
Once you're finished, you can browse your casino's game menu to find the most intriguing mobile slots along with their bet options and payout percentages. Simply select your chosen game and it will load on your screen straight from your browser!
Know your mobile browser slots types
If you really want to make the most of mobile browser slots, learning a bit about the different types of games available can definitely help you to do so. When you play from your browser, you'll encounter everything from 3 reel slots to 5 reel video slots with unique bonus features and progressive jackpots.
If you're looking for a giant jackpot win, progressive slots are usually your best bet, as their prizes sometimes exceed six digits! The most popular games among mobile browser players, however, are video slots, as they offer innovative bonus features, breath-taking graphics, and some purely great entertainment from your mobile device.
Make the most of mobile browser casino bonuses
Just like you would find on a mobile casino app, mobile browser casinos also offer a great range of bonuses and promotions for their slots players. Here at Ruby Fortune, we offer a substantial 100% match bonus for our new players, as well as many other exclusive mobile promotions.
As soon as you claim your bonuses, they'll be instantly credited to your account, allowing you to play more slots with casino bonus cash. You will also often find mobile casino bonus codes when you play via your browser – simply enter the bonus code into your casino's banking interface to claim the offer in question.
Featured mobile browser slots
108 Heroes Multiplier Fortunes
Arena of Gold
Beautiful Bones
Bikini Party
Break Away Deluxe
Couch Potato
Dragon Dance
Game of Thrones
Get Rocked
Jungle Jim El Dorado
Lucky Riches Hyperspins
Pretty Kitty
The Vault
Treasure Heroes
Treasure Skyland
The Best Paying Slots for Browser-Based Gaming
Of the many reasons to play mobile slots in your phone's browser, one would be the convenience of it all. No downloading of the game, no having to wait etc. Ruby Fortune's treasure trove of online slots is second to none and for various reasons. The casino relies on gaming stock from two of the best providers in the world, namely Microgaming and NetEnt. These two providers of games of chance couldn't be more different in their approach to creating slots, yet their products carry almost the same appeal to players around the world. Ruby Fortune offers both Microgaming and NetEnt-powered mobile slots, generally considered the best paying slots for browser-based gaming.
Each of the above-mentioned online mobile slot games offers something different. They say that variety is the spice of life and the same can be said about slot games, with each title offering players a new world to explore and a new adventure to become involved in. Let playful graphics, intricate storylines and innovative bonus features engulf your imagination and entertain you for hours on end.
Best of all, these games don't have to be played for real money if you don't want to. Ruby Fortune's online mobile slots are available in demo formats as well, meaning that players can test drive these games without denting their pockets.
The time to set sail for incredible winning possibilities is now! Explore ancient ruins for treasure in Jungle Jim El Dorado and stand to benefit from Microgaming's patented Rolling Reels™. Love cats as much as you love slots? Then Pretty Kitty's combination of cute cats and precious stones is sure to light up your smartphone and maybe even your wallet!
There are millions of people in the world who will proclaim that there are only two types of people in this world: those who have watched Game of Thrones and those are yet to watch Game of Thrones. Through a licensing deal with HBO, Microgaming have crafted one of the best mobile slot games when it comes to payout potential – Game of Thrones™ Online Slots. Free spins, multipliers and a choice of 243 Ways to Win or 15 fixed paylines are just some of the features that have come to define this 95.07% RTP (Return to Player) game.
Would you rather play mobile slots that playfully explore the concept of the afterlife? Then Beautiful Bones, another Microgaming powered invention might just be the one that lets you cash in on its fantastic winning possibilities.
5 New mobile slots to play in your browser
In the quest to delight and excite, Ruby Fortune is pleased as punch to always be the recipient of new gaming content. With new games come new worlds to delve into and new means by which to potentially score cash. Players can now seek out new winning possibilities in their browser, no download required, in these new and exciting online mobile slots.
1. The Vault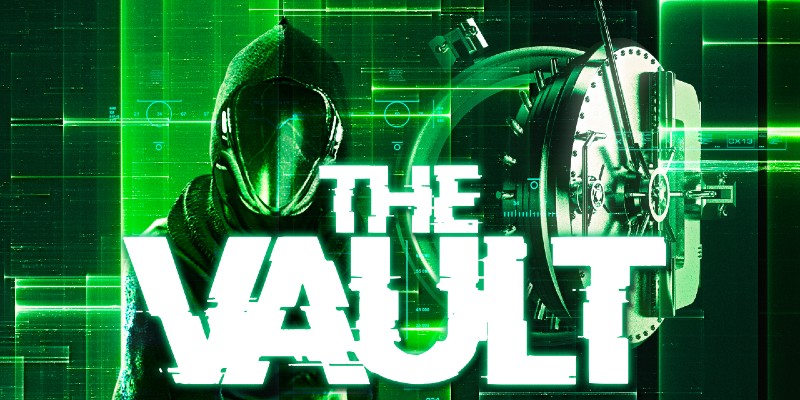 Source: Microgaming
Fancy yourself a master criminal? Not for real of course, but there's nothing wrong with fantasizing. The premise of The Vault revolves around the penetration of a highly sophisticated bank. You'll need all your wits about you as you play this highly stylised mobile slots game with its ultra modern and sleek design features. Made to exhibit all that the latest in gaming technology can offer, this game looks amazing and combines live video footage with a digitally crafted reel structure of futuristic proportions. Players seeking something truly different and new will enjoy this mobile slots game and its ability to reward 5000 times your bet.
2. Arena of Gold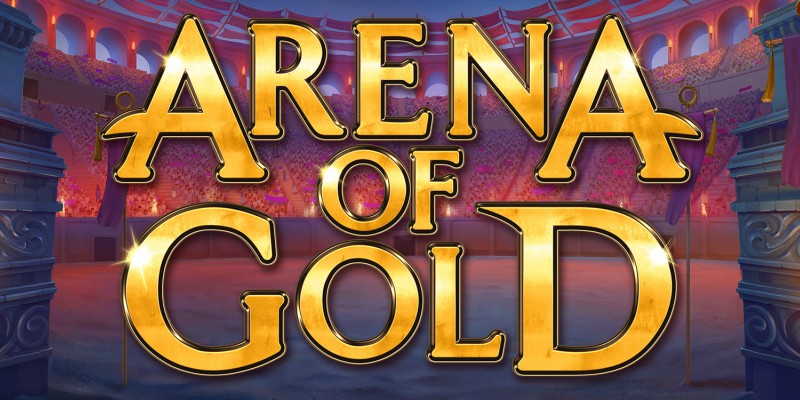 Source: Microgaming
Rome, brutal and sophisticated at the same time, home to some of the best architecture known to man and yet some of the most violent pastimes for the sake of entertainment as seen in the Colosseum. This is the brutal yet lavish setting of Arena of Gold, a mobile slot game brought into fruition by Microgaming and All 41 Studios. This mighty collaboration has yielded a highly entertaining sword and sandal epic that allows players to profit from free spins and one of three jackpots – the mini, the mega or the maxi – which can lead to a serious cause for celebration.
3. Lucky Riches Hyperspins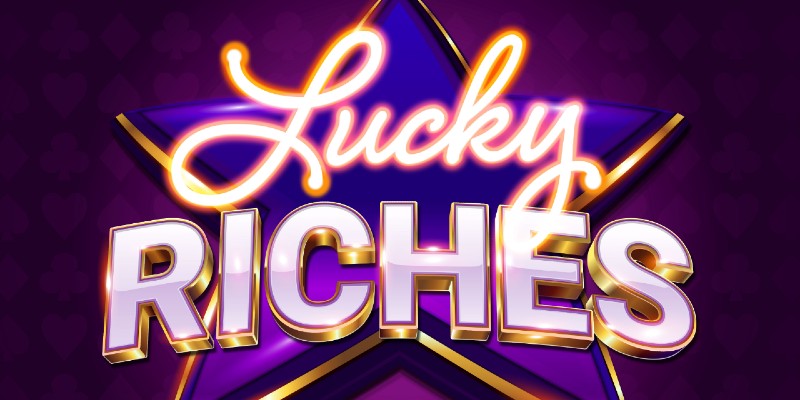 Source: Microgaming
With Lucky Riches Microgaming and Sling Shot Studios have recreated the glitz, the glamour and the ambience of being in Las Vegas. This entire online mobile slot has a lively demeanour that captures everything about gambling that appeals to players. But this isn't just a new mobile slot game that's pretty to look at, it's also a game that provides exciting ways in which to achieve possible wins. Land 3 Scatters and you've got yourself 15 free spins which can also be re-triggered to award another 15 – who knows what could come from all of that? In the base game each reel has a re-spin feature which at an extra cost could score you an extra win!
4. Treasure Skyland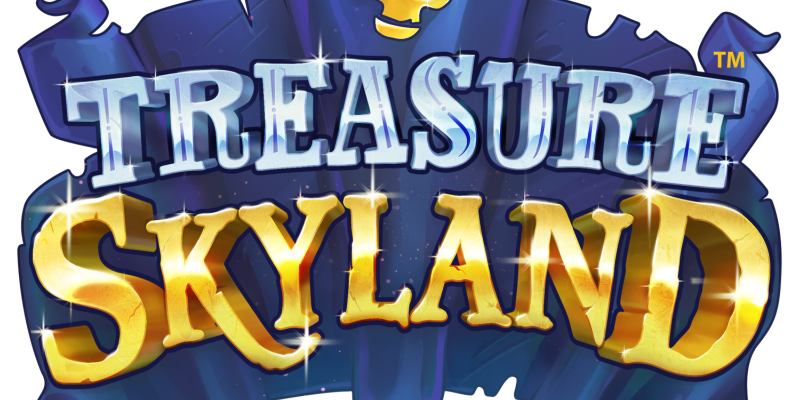 Source: Microgaming
Treasure Island by Robert Louis Stevenson has been reimagined many times but never like this! Imagine the original premise of buried treasure and pirates, except it's all up in the sky and all your leads are monkeys! If you like your online slots zany and totally absurd, then this collaboration between Microgaming and Just For The Win is the game you're looking for! Twenty paylines, multipliers of up to 4x, a symbol upgrade and an actual island to explore for more wins, all set against a cool Caribbean-style soundtrack is just some of the great qualities players can experience with when playing Treasure Skyland, an all-new mobile slot game.
5. Treasure Heroes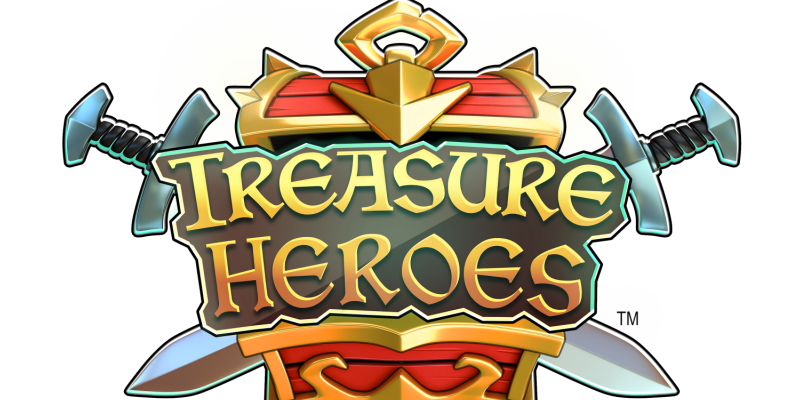 Source: Microgaming
If ever there was a truly ambitious new casino game to play, then Treasure Heroes would be it. Easily one of the best mobile slots to be released in recent times, this collaboration between Microgaming and Rabcat Gaming showcases the dual talents of these production houses firing on all cylinders. From a visual perspective alone, this online mobile slot will draw players in with its top view of an ancient treasure trove filled with trap doors and the undead. Treasure Heroes forgoes the usual reel setup and instead offers players a 5x5 setup that relies on cluster pays both vertically and horizontally and moving walls to make the game resemble a Rubik's Cube. And that's just the mechanics of the reels! Wait until you uncover this mobile slot game's features which includes free spins and wins of up to 1000x your bet.
The Best Mobile Slots Are Here!
If you're looking for fun and high quality entertainment, you need look no further than Ruby Fortune. We've got the best mobile slots all in place with many ready to be played instantly in your browser! That's right folks, cut down on the loading time when you elect to enjoy our browser-based online mobile slots. Try out the new or try out the classics, but do try. Best of luck!