Online Casino Shakespeare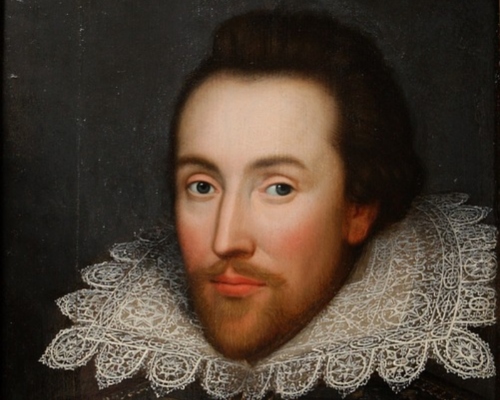 What do Romeo and Juliet, Hamlet, Macbeth and Noddy have in common? The first three are titles of plays by William Shakespeare, the most famous English playwright in the world, and the last one is a card game that features in another play, Two Gentlemen of Verona. Although interested players won't find the game of Noddy in an online casino, the game is still played by in Lancastershire, England, where a few enthusiasts keep the old Shakespearean game alive.
If games feature in Shakespeare's histories, comedies and tragedies, so do Shakespeare and his plays feature in many games, and in surprisingly many ways. In fact, the Bard plays a part in many card games, board games and video games that people enjoy today. Believe it or not, but there's even an online casino game dedicated to his works! Let's explore this lesser known role of England's greatest writer.
Shakespeare Slots
With Shakespeare's tremendous influence spread throughout popular culture, it was only a matter of time before the Bard cropped up as an online slot. After all, online slots are far and away one of the most popular forms of entertainment in the world today. If Shakespeare was writing in the present, instead of Noddy, he'd probably have his characters play one of the best online casino games like Thunderstruck 2. For slots players in search of Shakespearean inspiration, the Shakespeare Slots game for Android is a chance to spin the reels of a video slot with different settings taken from popular plays like Twelfth Night, Hamlet, Othello, and Romeo and Juliet.
Card and board games
Shakespeare himself would surely have approved of Council of Verona. Now in its third edition, this intriguing card game is set in the world of Romeo and Juliet. Sick and tired of the never-ending fighting between the houses of Capulet and Montague, the citizens of Verona have called upon their ruler, Prince Escalus, to do something. His solution is to form a council to mediate the feud and bring peace. Each players takes on the character of an influential citizen of Verona and tries to influence the other players to join in their schemes or else throw them into exile. Each character has a different agenda which players have to fulfil by managing their card hands and placing influence tokens strategically. At the end of the game, players gain victory points based on how well they have fulfilled their characters' agenda. It all adds up to a complex web of intrigues for players to discover and resolve, with characters from Romeo and Juliet providing varying degrees of strengths and abilities.
Speaking of strategy, the classic board game Othello genuinely gets its name from Shakespeare's play. Two players controlling opposite-coloured pieces (one white, the other black) try to convert each other's pieces to their colours. The game was invented in England in 1883, when it was known as Reversi, and then adapted to echo the constant interplay between black and white pieces to reference both the play's conflict between Othello and Iago and the inter-racial relationship between Othello and Desdemona.
Shakespeare, starring Shakespeare!
Quite aside from the Bard's compelling narratives, he's even had games created about him in which he is the central character. He's the Caster of Red in the Fate/Grand Order game, a role-playing fantasy in which he is a Caster gifted in Literary Masterpiece Endowment. So his character can write a poem and shift the gameplay, adding functions to an item, for example. In the same way that Shakespeare has created literary mythologies, he has become part of one.
In Elsinore, a video game styled around Hamlet, Ophelia has a vision in which everyone in the castle will be dead within four days. She's thrown into a loop in which the same scenario keeps on playing out – that is, unless she can change the future.
Another video game entitled Hamlet has players taking on the role of a scientist who travels back in time to interact with the play's characters. The goal is to rescue Ophelia from Hamlet's evil uncle Claudius by beating a range of puzzles and clues to overcome obstacles. This game has won awards for its design and ingenuity.
Gaming can be put to use for practical purposes, too: Romeo Wherefore Art Thou is a game created by the Warwickshire tourism body in England to create interest in the region where Shakespeare lived and wrote. Players get to explore the local environment and discover a fun approach to learning.
At the end of the day, it's remarkable how many influences Shakespeare has on popular culture, from books and movies to games: the more you explore, the more the Bard's role can be uncovered.