Real Roulette with Bailey A Real Game-Changer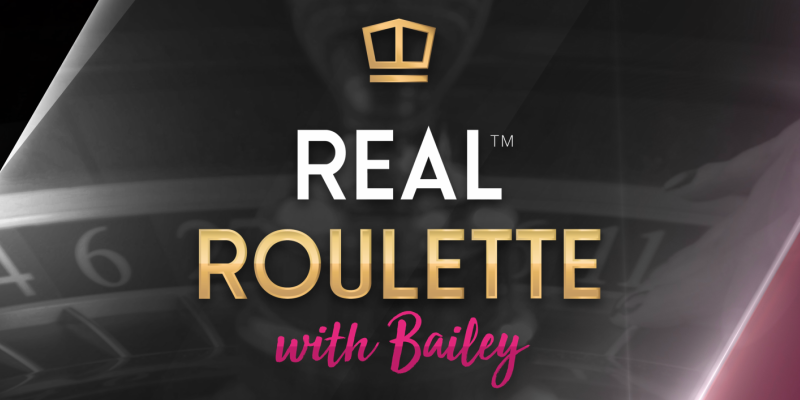 Source: Microgaming
Microgaming and Real Dealer Studios are back with a live casino gaming experience you won't want to miss. The developers are both experts at creating immersive online Roulette games, and their latest release is sure to impress every player who enjoys watching the iconic red a black wheel spin!
We are proud to reveal the launch of Real Roulette with Bailey at Ruby Fortune Casino. The brand new Roulette title went live on the 20th of January 2020, and is one of the first titles in a groundbreaking collection of games that pair Hollywood-style cinematography with RNG casino gameplay. What has resulted is a beautifully luxurious gaming experience that feels just as authentic as the real thing, only better!
Cutting-Edge Live Streamed Fun
Microgaming and Real Dealer Studios have worked their magic to create the new online Roulette title, which features the charming flaxen-haired Bailey as its dealer. Bailey appears in real time to interact with you one on one, just like your dealer would in a real land-based salon prive. However, the best news is that you can enjoy this realistic fun without having to take your eyes off your screen for a second.
The new concept differs from traditional live casino gaming in a number of key ways. It utilises professional actors, film directors, and even a postproduction crew to deliver a fantastic and flawless experience. Every scene will be beamed to your screen through cutting-edge streaming technology and a powerful gaming engine. As a result, you can enjoy seamless gameplay and flawless video streaming in a single real money Roulette title.
As a player, you will love Real Roulette with Bailey's error-free dealing, quick loading, and convenient pause options. The game is perfectly suited to mobile devices as well, on which it can be enjoyed in both landscape and portrait modes. Of course, Bailey is the star of the show here. You won't be able to take your eyes off of this dazzling dealer as she keeps you entertained and richly rewarded!
European Roulette Gets an Update
Real Roulette with Bailey is based on classic European Roulette rules, but with a few twists added. The new game also offers some unique features, like the Racetrack Bets feature. Racetrack Bets allows you to access an alternative bet board with unconventional betting options, helping to enliven your experience when you want something new.
There is also a Favourite Bets feature, which allows you to add up to 6 of your own bet configurations to the board. You can use these saved bets at the touch of a button, allowing you to keep your preferred options close at hand. Next up is the Special Bets feature, which includes wagers like Voisins du Zero, Orphelins, Random 7, 007 and Red/Black Splits. Last but not least is a convenient Statistics tab which offers you detailed information about your hot and cold numbers, hit percentages and more.
Unparalleled Payout Percentage
Now for the vital statistics that make this Microgaming title such an instant hit.
Real Roulette with Bailey shines thanks to its low volatility gameplay and high RTP of 97.03%. The low volatility aspect means that you can expect to win very frequent jackpots while you play, while the RTP promises some fantastic prizes as well. It also has a 48.65% hit frequency, ensuring regular and exciting wins for real money players.
Players at Ruby Fortune Casino will also have a wide range of bet limits to choose from. Bets start from just 0.25 per spin in this game, but if you are in the market for the biggest wins, you can play for up to 125.00 per round. When you do, you can anticipate juicy jackpots of up to 64,500.00 per round!
As for individual bets, the new title offers some spectacular payout ratios as well. You will win 35:1 on your stake for a successful Straight Up bet, and 17:1 on a Split bet. Winning Street bets in this title pay out at 11:1, while successful Square bets pay out 8:1. You can also try your hand at spinning in a winning Line, Column, Dozen, or Even Money Bet to win 5:1, 2:1, 2:1 or 1:1 on your original wager.
Revive Your Roulette Sessions
Real Roulette with Bailey comes highly recommended for all of our online gaming enthusiasts. It has everything a modern casino player needs: a sleek design, a beautiful dealer, flawless portability and big winning opportunities. Top streaming technology ensures that you will never miss a second of the action, no matter whether you choose to play from a PC, smartphone or tablet.
You will love the authenticity that live-streamed Roulette brings to your screen, and brilliant Bailey will never fail to impress you with her professional manner. Join us at Ruby Fortune Casino to explore this groundbreaking new casino game for yourself.