Play Lucky Riches Hyperspins Exclusively at Ruby Fortune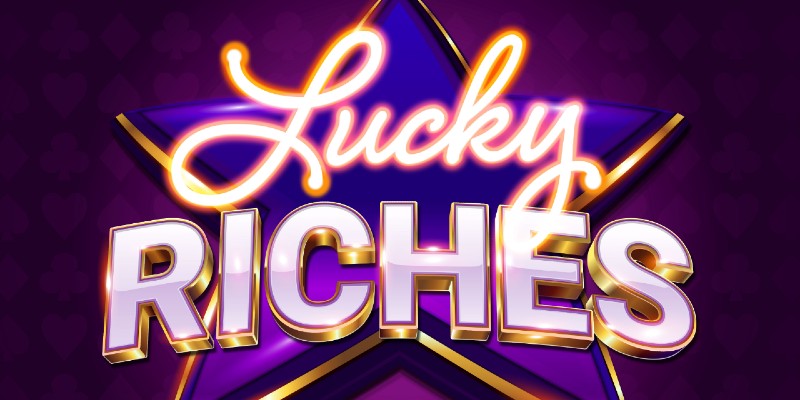 Source: Microgaming
When it comes to playing new online slots, there always has to be something a little bit different to capture your imagination. Thankfully, Lucky Riches Hyperspins offers just the right amount of originality to attract seasoned players while not being so innovative that it would leave newbies behind. In fact, Lucky Riches Hyperspins is one of the best online slots to have been produced by Microgaming in recent times. Even better, you can try it out exclusively here from April 7th before it is made available on any other platform. Yes, for a whole month, Ruby Fortune Casino has exclusive rights to bring you this entertaining new game. What does it have in store?
Lucky Riches Hyperspins – The Basics
Developed for Microgaming by Slingshot Studios – the software people behind some of the best slots around, such as Zombie Hoard and Banana Kingdoms – Lucky Riches Hyperspins offers players 243 different ways to win on each and every spin of its five reels. Winning combinations are worked out from left to right over three rows. Only the highest winning combination will end up in a prize but the game works out which one provides the best result for you from its paytable.
In terms of its graphical output, Lucky Riches Hyperspins conforms to the norms you would expect of most casino slot games of this type with vertically spinning reels and symbols that resemble playing cards. In addition, you can expect to see dice, bells and bars which offer increasingly good prizes. There is a diamond scatter symbol and some casino chips which pay out at good rates, too. The 'Lucky 7' symbol is what most players will be looking out for once a turn is taken since this trumps all the others.
The other symbol worth mentioning is the Lucky Riches one which opens up the fun Hyperspins feature. Overall, this game is designed to make you feel like you are playing a lavish slot machine in one of the world's most upmarket casinos. The look and feel is all about luxury so even if you are not a true high roller, you will probably feel like one when you play this slot!
Game Features in Lucky Riches Hyperspins
Lucky Riches Hyperspins is designed to offer players the chance to enjoy free spins. These come around with quite a lot of dependability so you can sometimes enjoy a lucky streak whereby you are enjoying additional turns without putting up any more stake. The impressive Hyperspins™ feature is what makes this online slot stand out from others, however. With this trademarked feature, you can respin individual reels and trigger free spins while doing so. What's more, all of your winning combinations are automatically trebled when you are in Hyperspins mode. As the game developers are only too keen to point out, this fact alone adds a whole new dimension to the playing experience.
To activate the free spins the game offers, you will need to obtain either three, four or five scatter symbols following a spin. Helpfully, these can appear anywhere on the playing screen and don't need to be lined up with one another. This will allow you 15 extra spins with a triple multiplier and, even better from most players' point of view, there is the chance to retrigger the feature as you play.
If you want to respin, then you can do so with Lucky Riches Hyperspins. This is an unlimited, paid-for feature that allows you to try and complete a winning combination by respinning individual reels. This is available in the base game but becomes inactive at the completion of another feature.
To Conclude
The return to player (RTP) rate afforded by Lucky Riches Hyperspins is favourable. It stands at over 96.5 percent. However, the RTP rate in the respin part of the game is even better. You get an RTP of 97.49 percent when you are operating with this feature enabled. This is fairly impressive stuff for a low volatility slot game that also offers a strong hit frequency of over 37 percent.
In summary, Lucky Riches Hyperspins has lots to attract players who want to play a luxurious sort of game. It is easy to pick up but offers more than enough in-game features to keep you interested. Why not give it a spin when it is exclusively available at Ruby Fortune?