Golden Hook™ Online Slot Review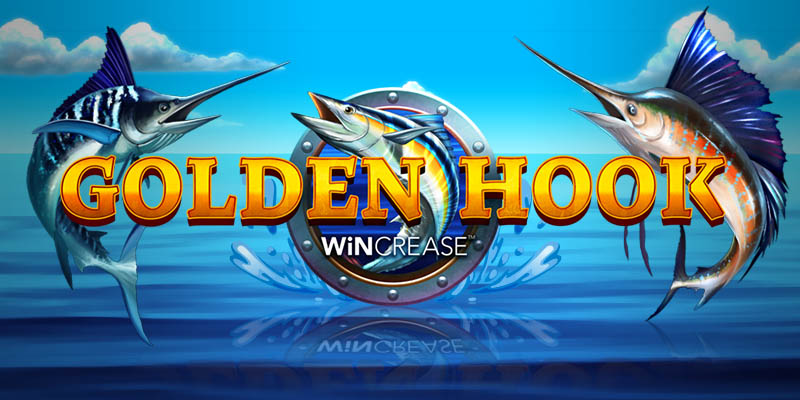 Source: Microgaming
When it comes to signing up and playing at Ruby Fortune Online Casino Canada, players really are spoilt for choice when it comes to the sheer range of online slots and other casino games available to play. With themes that encompass everything from mythology and sportscars to cooking and fantasy, it can be a daunting task trying to figure out which online slot game to play. That said, we recommend giving your brain a break entirely, and trying out a game that is as relaxing to play as it is possible to win on. We're talking about the delightful Golden Hook™ from Crazy Tooth Studio, made exclusively for Microgaming.
Fishing has long been a hobby that is renowned for its calming properties – not to mention the rewarding feeling of catching a whopper. It stands to reason, then, that an online casino game based on fishing is sure to be just as relaxing and rewarding, which we found to be the case with Golden Hook, available to play right here at Ruby Fortune.
Gameplay Basics
Golden Hook™ is a particularly unique online slots game, and one that sees the screen dominated by the bow of a fishing vessel, with blue water and islands up ahead. Instead of spinning traditional reels, players hold down a spin button to cast a line into the water for a chance at nabbing a win total. This special mechanic is called the WiNCREASE™, and we're excited to see where else it might appear in the world of online slots from Microgaming and Crazy Tooth Studio.
With a minimum bet size of 0.20 credits and a max of 40, the game is sure to fare well amongst those who are new to the world of online slots and other casino games, but even the high rollers are sure to enjoy the unique mechanics and functions the game has to offer. It is also listed as a game of medium volatility, which means it sits comfortably in the middle of low and high volatility games in terms of payout frequency and value.
Symbols And Special Features
Given that Golden Hook™ lacks a traditional reel structure, you won't find typical high or low value symbols here, either. That's right – the primary goal in the game is to simply place bets, cast the line and hope for a decent catch. All of the instructions can be found within the game's paytable, but in short, the longer you hold down the spin button after placing a wager, the greater the amount will be that you wager. It's an adventurous idea, for sure, but one that is incredibly welcome in a world where all online slots games have slowly but surely started looking the same as the next.
There is a special feature, the eponymous Golden Hook™ Bonus. This feature is randomly triggered and sees the screen change to show us what is happening beneath the surface of the water. Different fish can be seen swimming around, with each one being attached to a different credit amount or Multiplier. You, the player, must catch as many fish as you can, in the hope of tallying a decent prize value at a good Multiplier.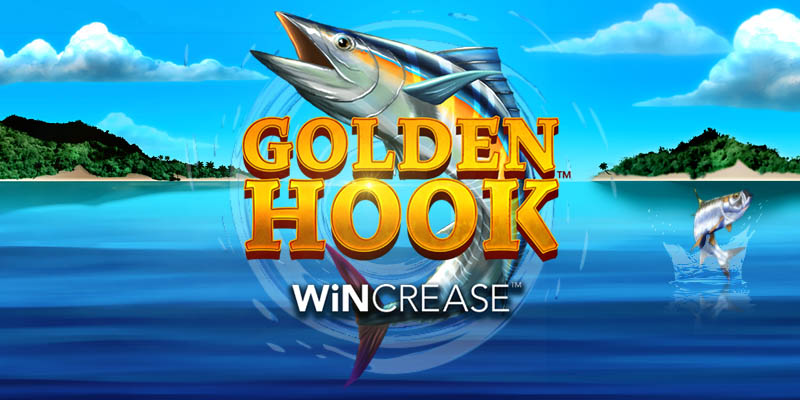 Source: Microgaming
The Software Providers
Golden Hook™ is a collaborative creation of Crazy Tooth Studio, exclusively for Microgaming. Microgaming has been in the business of online casino game creation from as far back as 1994, and has developed quite a name for itself, with a catalogue that encompasses everything from online slots to table games and more.
Available At Ruby Fortune
If you like the sound of Golden Hook™, or are at least intrigued enough to give it a go, you will be pleased to know that you can do so right here at Ruby Fortune, the online casino in Canada that has a reputation for offering players a massive range of casino games, including online slots, table games, video poker offerings, casual game selections and much, much more.
On top of our thrilling games, you will also be able to find a range of exciting promotions to take part in at Ruby Fortune. There are regular promotions, competitions and events to take part in, while the comprehensive Loyalty Programme will see cash wagers awarded with points, which can be exchanged for casino credits.
Ruby Fortune is a fully licensed and registered operation, and one that puts a great deal of care into ensuring player safety and security. For this reason, only the most tried and trusted names in online banking are on offer, with all transactions protected by 128-bit SSL digital encryption. Last, but not least, the customer support team will be able to assist you with anything pertaining to your account.