Mining Fever Strikes An Exciting Seam Of Fun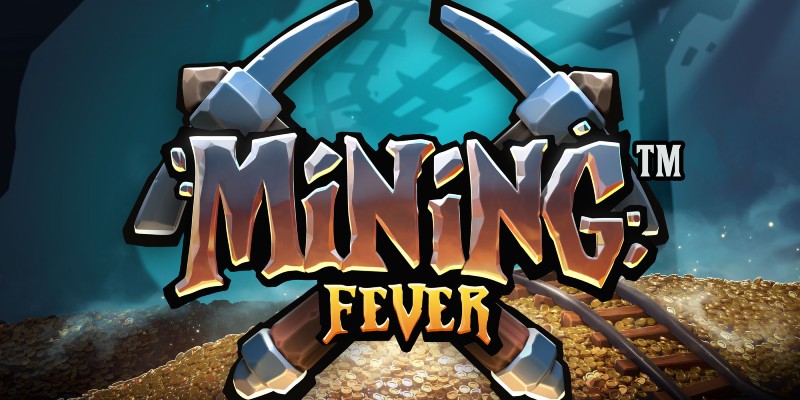 Source: Microgaming
If you like online pokies with plenty of features and action that will keep you entertained, then there can be few as good as Mining Fever to try your luck with. Set in an underground mine with three hairy dwarves to guide you, this is one of those slot games that is designed for a bit of escapism – something we could all do with right now! So, if you have ever wondered what it would be like to dig out tunnels beneath a huge mountain or pan for gold in the company of a trio of dwarves, then Mining Fever is for you. Will you feel the rush as you hit upon a lucky seam of success or will you simply enjoy the online pokie for its cool design and great animation? Why not try it out and see for yourself?
Mining Fever's Game Design
Firstly, Mining Fever has been put together by the very exciting design team at Rabcat, a game developer known for its funky and original style. Rabcat has been responsible for some thoughtfully design online pokies in recent years, such as the popular Robin of Sherwood and Frozen Diamonds. Others that you may know that fall into the same sort of fantasy realm as Mining Fever include Dragon's Myth, Forsaken Kingdom and Treasure Heroes, to name but three. In Mining Fever, you will be transported to a subterranean mine but one which has been formed by years of excavations by three dwarves called Driler, Thundar and Bombur.
This atmospheric game setting looks great whether you are playing Mining Fever on a smartphone, a tablet or a desktop computer. It has five reels set out over three rows and when you take a turn the spinning reels are animated superbly. Overall, this is a very professionally designed game with a novel concept behind it. In fact it is just the sort of thing we have become accustomed to from a respected game publishing house like Microgaming.
The Features You Can Open Up in Mining Fever
There are three features you can obtain from the dwarves' symbols in Mining Fever plus another one which we will come to later. The first of these is Driler's Dwarven Drill which is triggered if a pair of his scatter symbols end up on your screen following a spin. If they turn up, then you will be awarded a bonus spin. This is not simply an extra turn, however, because one reel will be selected as a gold vein. This is good because it means that all three of its rows will be filled with wild symbols, something that can obviously lead to more winning combinations.
The second feature is Bombur's Dwarven Bomb. Should you see two of his scatter symbols at the same time, then Bombur will set off one of his bombs. His high explosives will turn up on a random row but will only appear on reels two, three or four. Once the bomb has been positioned by Bombur, players will receive two bonus spins. On the first occasion, the bomb acts as a fixed wild symbol. After that, the bomb will explode resulting in additional wild symbols to appear at randomly selected positions for the remaining bonus spin.
Thundar's scatter symbol is a Dwarven Hammer. When you get at least two of these following a spin, you will be awarded a bonus with a difference! When this feature is triggered, a pair of adjacent reels on the left-hand side of the screen will be filled with just one game symbol. Which symbol this happens to be is completely randomised but it means you could obtain a very favourable result when you take your bonus turn.
The fourth feature is named the Dwarven Gold Train. This will only open up if three scatter symbols turn up at the same time. When they do, players will be awarded eight bonus spins. As each of these spins is taken, the little train the dwarves use to ferry their gold out of the mine will start to make its journey over the playing area. Each time you spin, it will deposit a new wild symbol. The direction that the train takes as it moves is randomized. That said, this is a very favourable feature to get and it will improve your chances of obtaining a big win no end!
In Conclusion
Mining Fever offers the right balance between being feature-rich and yet not so complex that it will put novice gamers off. It has a 96.13 per cent RTP and a 29.23 per cent hit rate. Designed for a bit of subterranean low volatility fun, it is likely to appeal to huge numbers of players.