Online Casino Trends Lead Fitness
Where casino games lead, the rest of the world follows. It's been a few years now since the advent of the live dealer casino games. Those are the kind that allow players to enjoy their favourite card and table games without any loss of realism but with the added convenience of playing in an online casino – in other words, anywhere at all. It's like having a casino in your pocket! Now online fitness has joined the club. Fitness clients want to get the bodies they want without all the inconvenience of hooking up with a real live trainer and are opting to get in touch with an online trainer instead. These virtual body shapers will even send you a personalized workout plan – what a bonus! As with everything in life, though, the real trick is to actually follow through and implement the plan to reach those personal fitness goals.
The wonders of wearables
This technological wizardry is everywhere and shows no signs of slowing down its slow but steady creep into our daily lives. From smart watches to heart-rate monitors and fitness trackers, these devices have a diverse appeal to a wide audience. From newbies to the trend who are simply tracking their steps and sleep to radical athletes who record every single workout in great detail in order to analyze their performance over time, more and more fitness-minded people are using wearable tech to collect important health metrics. This has helped people develop healthy lifestyles, manage chronic diseases and improve their overall exercise efficiency. It's all part of the movement towards augmented reality which, if you think about it, started when Google Maps made navigating so much easier. Who's driving, the smartphone or the driver? Actually, both – and it's a bit like that with fitness wearables.
Fitness fun and games
Another fun trend starting to gain traction in the wearable tech family is the emergence of competitive gamification. This amounts to introducing leader-boards in group training environments where for example, the heart rate monitors of exercise participants are synced. This allows participants to view their performance data in real time, adding the fun element of competition and motivating trainers to increase the competition factor. This also motivates exercisers to give it their all and come out on top. These factors are common to all fun, competitive activities, from badminton to live dealer blackjack casino games in the best online casino.
Mental health wellness
On 3rd March 2020, Amber Fillary from Cape Town, South Africa, set a new World Record by diving 70 meters in freezing water while wearing a bikini all to raise awareness for mental health issues.
Mental health, a vital part of fitness has taken, taken a back seat to the kind of body-obsessed training associated with the aerobics videos and sweatband of the 1980s. However, as more and more people who have struggled with depression and anxiety, such as Prince William, speak up, the importance of maintaining a healthy body together with a healthy mind has gained traction. This has led to a spike in the number of people attending yoga classes and other regimes where stretching, meditation and breath work are used to boost a person's mood. This is great for the many people who struggle to maintain a fitness regime whilst in a vulnerable state of mind.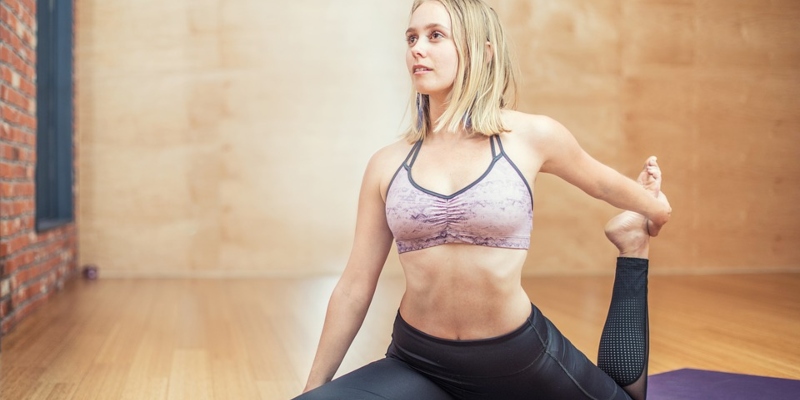 Hitting the High Intensity Interval
This quick style of High Intensity Interval Training (HIIT) remains a winner in the fitness industry. It's a results-driven work-out that takes 30 minutes from the time a person enters the gym to the time they leave. HIIT training also manages to incorporate both strength and cardiovascular training for an all-round work out. Naturally, a person can also do HIIT with an online trainer.
Free weight fitness
Training with free weights is gaining more and more popularity and requires far more effort than machine weights, given that the trainer needs to engage those stabilizer muscles big time! Free weights include dumbbells, barbells, medicine balls, sand-bells, and kettle-bells. The emphasis of free weight training is on obtaining the proper technique for each exercise and building up progressively with new resistance and exercises. Again, this is the perfect domain for an online trainer.
The dreaded diet
Unfortunately, as much as people like to kid themselves, having a good diet needs to be at the forefront of any fitness regime. Unless a person is blessed to be one of those who seem to be able to cram in the pizza and load on the carbs willy-nilly with no apparent effect, it simply isn't possible to get away with eating unhealthy food and still expect to reach those personal fitness goals. Here, an online trainer might be of less assistance – but there is no shortage of online dieticians!