Best Toys For Adults (Who Are Young At Heart)
Source: Unsplash
If the holidays left you a little jealous of all the kids who got cool new toys, then it's time to indulge your kid side! Being an adult doesn't have to be a drag when you let yourself have a little fun. The best adult toy? Your favorite online casino of course! Ruby Fortune has endless games to keep you entertained whenever you need to take a break. Here are 5 other adult toys to keep you amused.
1. The Samsung Sero
Imagine playing your favourite online roulette game on the big screen! The Samsung Sero makes it possible—by letting you mirror your phone screen in portrait mode. This cool new TV, currently available in South Korea, but coming soon to the rest of the world, rotates around between landscape and portrait so you can always have the optimal viewing angle, and can fill the screen even when you're mirroring an app in portrait orientation.
Plus, it has amazing graphics so you'll feel like you're really there. At 43", you'll see every detail come to life right there in your living room, bringing game night to an new level. Make your screen as big as your winnings!
2. International Space Station Legos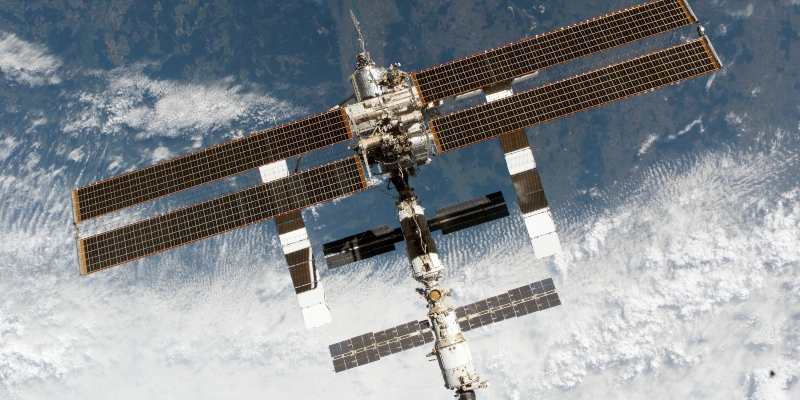 Source: Wikimedia - NASA
Legos never stopped being cool…actually, they've gotten cooler! Lego just released a model of the International Space Station, including a separate space shuttle and a robotic arm. If you didn't live out your dream of being an astronaut, this is your chance to put yourself inside the galaxy's most famous space station!
The model is coming out this February to commemorate the ISS's 20th year of operation. Lots of nations worked on building the station, and it's the biggest structure humans have ever put in space. And this model might be the biggest Lego kit you've ever built—the 864 pieces will probably keep you busy for a while.
3. Fashionable Tangled Apple EarPods
If you want to make a fashion statement—or want to give a funny gift to an Apple-loving friend—then check out these earrings from artists Aleia Murawski and Samuel Copeland. Kids these days might not remember when iPod headphones had wires (or even what iPods were!) but kids at heart will have a good laugh at these tangled headphone earrings. They're a cute nod to "retro" headphones that are quickly becoming a thing of the past. They'd definitely be a conversation starter…just don't get them mixed up with your AirPods!
4. CleverPet Dog Game Console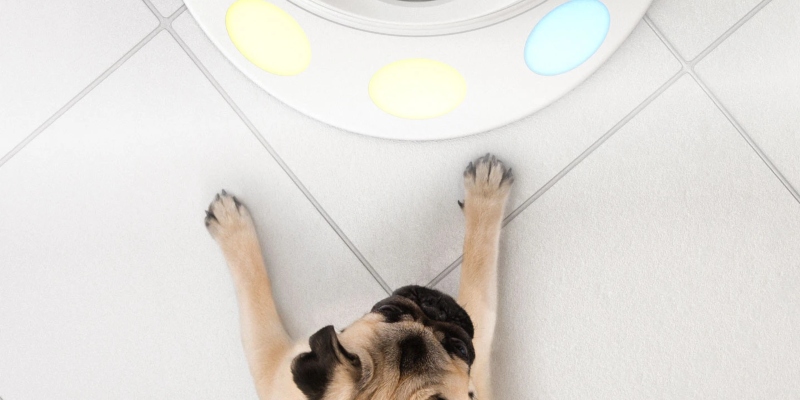 Source: Clever Pet
We all turn back into happy little kids when we see our dogs, right? CleverPet lets you connect with your pet even when you have to do Boring Adult Stuff, by letting you entertain your pup while you're out of the house. Think video game console for dogs—the CleverPet lets your dog master puzzle games in increasing difficulty.
The reward for your pet is a treat when they complete the puzzle. The reward for you is getting to watch it all happen from your phone! The CleverPet app lets you see your pet while they play and know which challenge they're working on. You'll get graphs of their performance and can change which game they're playing or schedule when they can play it.
No more coming home to find your house torn up by a bored dog—they'll be ready to snuggle up on the couch by the time you get back!
5. Alienware's Concept UFO
If you love playing on a Nintendo Switch, then check out the Alienware UFO. It's just a concept for now, but it could be the next big thing in portable gaming. It's an Alienware-branded Switch with an 8" display that you can use to play PC games. Like the Switch, it has removable controllers that can also be put together into a game pad. To make it even more versatile, the UFO can plug in to a display, or can also be stood up using the built-in stand.
The UFO is cool because it could be a look at what's next in gaming. Big video game companies are testing the concept of cloud streaming for games, like Google's Stadia or Microsoft's xCloud, which are both in testing. But those have been in competition with the popularity of consoles like the Switch that let you play your favorite games on the go. The UFO would be the equivalent of a Switch, but for playing PC games without lugging around a laptop.