Arena of Gold - New Game Review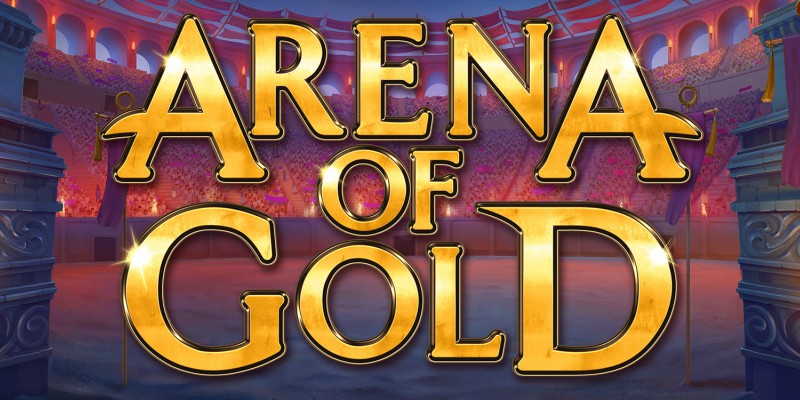 Source: Microgaming
There are plenty of online games that take an outlandish or fantastical theme for their design inspiration. However, some of the best online slots around are more deeply rooted in reality. In Arena of Gold, you are immersed in the Roman period when gladiatorial combat was the main form of public entertainment. The design of this online slot has been put together for Microgaming by All 41 Studios, the creative team who were behind such titles as Le Kaffee Bar, Book of Atem and Lock a Luck. As such, you can expect Arena of Gold to offer a pleasant blend of familiar game features with some highly original ideas thrown in to keep you interested. Read on to find out more about this historic online slot and what it offers players in the modern age.
Game Design and Graphics
To begin with, Arena of Gold may be set in a huge gladiatorial arena that resembles the one that still stands to this day in the centre of Rome but it is not full of horrors or gore. Instead, you will see a graphical layout that is all about the majesty of ancient Rome in its heyday. The gladiators who are involved with the game's action or noble warriors who each possess their own individual combat style – something that relates to the way they operate as symbols within the game.
The slot is set out over five reels with three rows. Every time you take a turn in Arena of Gold, 15 symbols will appear. The design is such that this means no fewer than 25 permanently enabled paylines are on offer when you spin. As well as the gladiators, symbols could be Aces, Kings or Queens. There is a scatter symbol which is represented by the arena itself and another one which features a Roman Emperor. He is the wild symbol and well worth keeping your eye open for. Other than that, there are Roman coins. Each golden coin comes with a figure. These are randomly assigned values that could represent a prize that is as much as 100 times your initial outlay!
Overall, the symbols are very easy to get to grips with. There is nothing confusing in the way the game works or awards prizes. The animation of the spinning reels is very smooth no matter which sort of device you are viewing it on and the sound effects are in keeping with the game's theme, as well. So much for the base game – let's move on to find out more about those all-important game features.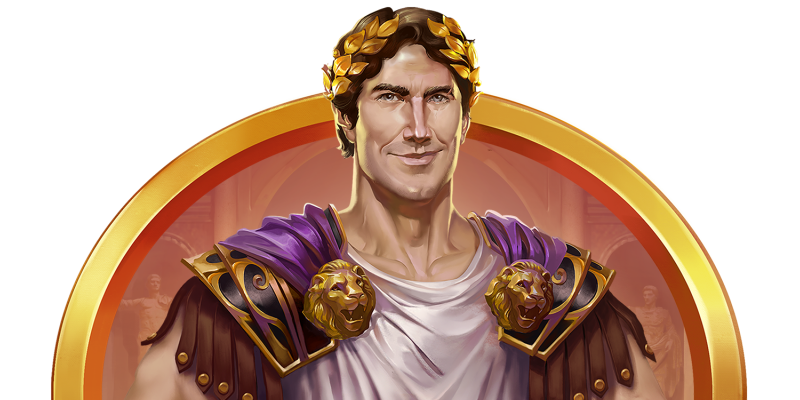 Source: Microgaming
Arena of Gold's Features
The main feature that players will want to open up in Arena of Gold is called Golden Re-Spins™. In order to trigger it, you need to get a minimum of six different coins in either the base game or as a result of winning some bonus spins in which they turn up. You don't need to worry about the figure each coin has been assigned, however. You simply need enough of them to open the feature up. Golden Re-Spins™ kicks off with three extra spins. When any coin value turns up, you are allowed to continue spinning with this total of three. If no coin appears, then you drop down to two and so on until you are out of bonus spins. In this way, the re-spin feature will continue until you are out of goes or when every symbol position has been filled. At this point, your prizes are awarded according to the symbols as they appear in the final re-spin.
Importantly, another feature opens up when you land three of the scatters symbols. These can appear anywhere on the game's reels. When they do so, you are given five extra spins. In the scatter triggered feature, the central reels are merged into one with a large symbol occupying them all. This will beef up your chances of a sizeable win. After the five extra turns have been taken, you return to Arena of Gold's base game.
To Conclude
As a classy Microagming game that will no doubt excite many types of online slot players, Arena of Gold has some winning design features and innovative touches. It is an entertaining game with a medium volatility so it will have a broad appeal. The game has a hit frequency that is over 28 percent and a payout ratio that stands at a healthy 96.2 percent. That should be enough to keep even a Roman emperor happy!