A director in crisis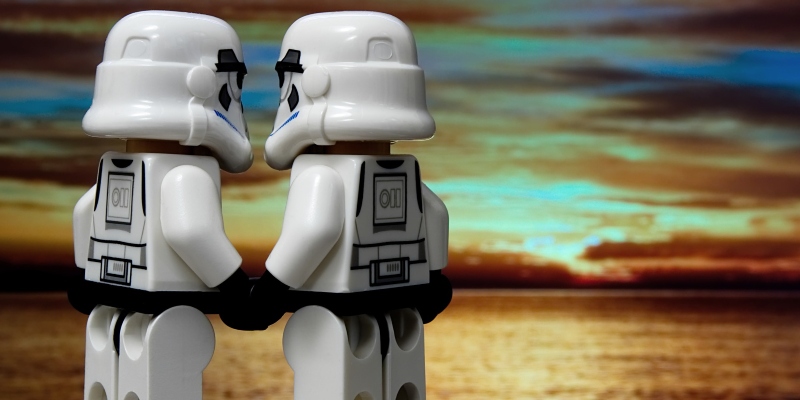 Source: Pixabay
Two of the world's most successful movie directors of all time – George Lucas and Steven Spielberg – were both filming what would become iconic movies in the mid-70s. Lucas had just wrapped his ambitious Star Wars project, which had been beset by problems and difficulties since shooting began. Lucas was playing high-stakes poker at the big boys' table on this movie, compared to other directors who were figuratively "betting" at an online casino by taking a smaller salary in exchange for a bigger slice of the profit pie. The innovative director had pushed the envelope far and wide in terms of production and special effects, ensuring the movie would eventually stand proud as a seminal work in the history of motion pictures. Lucas had also cleverly crafted the story of Star Wars: A New Hope in such a way to leave scope for prequels and sequels, in the event that the movie was a success. However, the lengthy and arduous production and in numerous setbacks had left Lucas a nervous wreck.
Turning lemons into champagne
With his confidence shot and facing the prospect of months of trying to edit the scrappy footage into a masterpiece, Lucas took a few days break after the Star Wars shoot wrapped and spent the time scouting around the set of Spielberg's latest movie, Close Encounters of the Third Kind. Lucas' mood worsened as he watched the slicker Spielberg set rolling along happily, and he became convinced that his pal was onto a financial winner while become ever more certain that Star Wars would fizzle and fade at the box office – if it ever made it into cinemas! Not only was Lucas' directing and producing reputation on the line, he had also gone all in on financing Star Wars in a deal that ensured he had huge control over the production as well as a heavy share of profits… but as a major financier of the movie he faced financial ruin if the movie went south at the box office.
The bet that changed the world
Lucas' post-wrap panic attack saw him offer Spielberg a unique deal… and one that would prove highly lucrative to his movie-producing pal. Lucas convinced Spielberg that they should give each other a 2.5% share of their respective movies' takings, in so doing enabling each to hedge against their own movie failing. On the plus side, both directors were secretly confident that their talented buddy might pull off a masterpiece, and the prospect of cashing in on their success was mouthwatering indeed. The real bonus for Lucas was that the hedged bet gave Lucas a short-term boost in confidence that enabled him to dive into the heavy editing process in order to try and salvage Star Wars from the cutting room floor.
Source: Pixabay
The Empire strikes Box Office gold
Lucas was spot on the money to bet on Close Encounters raking in the cash, as Spielberg's groundbreaking sci-fi epic became a fan favourite and a classic of the silver screen. Close Encounters has grossed over $300-million worldwide to date, with Lucas cashing in on 2.5% of the takings. However, Star Wars has done well over double the business of Close Encounters and become the highest-grossing movie of all time after its 1977 release. Having since gone on to take over $775-million in box office receipts, that little wager with his fretting friend ended up providing Spielberg with a monster payday that continues to bring home the bacon more than 40 years after its release. Takings from Close Encounters, on the other hand, dried up to less than a trickle decades ago.
Neverending (royalty) story
All things considered, it was a deal worth taking for Lucas, as the hedged bet had offered him the clarity of mind he needed to turn Star Wars into one of the greatest movie franchises of all time. Neither of these legendary directors has since been short of cash, but the windfall for both of them certainly helped to afford them both greater freedom to explore their individual cinematic visions. The two directors have carved an astonishing legacy over the past 50 years, creating timeless movie magic that will be enjoyed for generations to come.
"I just don't want my vision muddied," Lucas revealed to screen journo Dale Pollack, a sentiment which proves that the bet was just what the director needed. Spielberg hasn't said much on the matter… but his ever-present smile tells a couple of million tales.